Last time I wrote about how I intend to win the best painted award in my Blood Bowl league. This is my clincher, if the terrific paint jobs on the rest of the team don't work enough.
I had an idea that I'd taken from reading an old post of mine from Adepticon 3 years ago. This guy had made a display board for his team from mouse pad material. But how to get a logo to put on it?
Enter Fiverr, a marketplace where you can buy anything for "$5". I looked around and found a guy who would do sports mascot design. I paid him $5USD (like $7.50CAD…) to do a line drawing for me. If I liked it, I'd upgrade. I sent him a link to my team photos from years ago as inspiration. He wrote back a couple days later with this.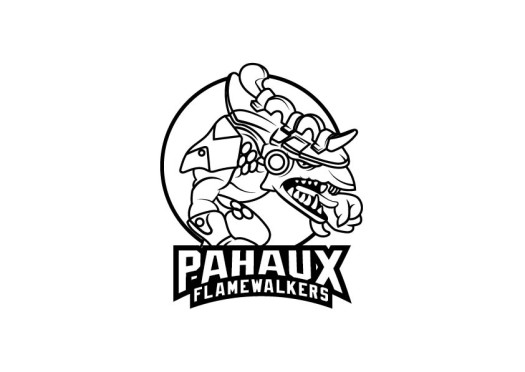 I liked it, although obviously he could use a tail and a left leg. I contacted him to upgrade my logo – this service cost much more than $5 to do, but given that I knew it was going to be quality work I didn't mind paying. After some revisions on the line drawing, he came back a few days later with this.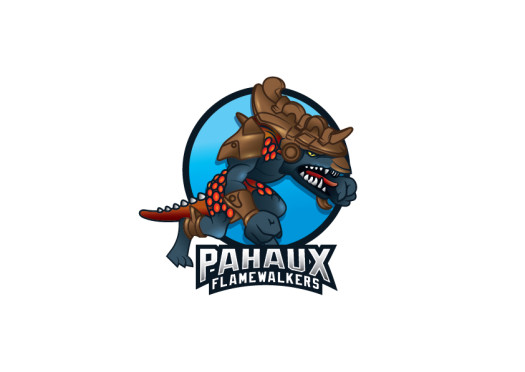 Pretty damn good! But I wanted brighter, poppier and more colourful! It's something I've always worked into my paint schemes from the very beginning of my painting journey with my night goblins — bright colours bring people over to look at them. We had a couple more revisions back and forth, until we got to this drawing.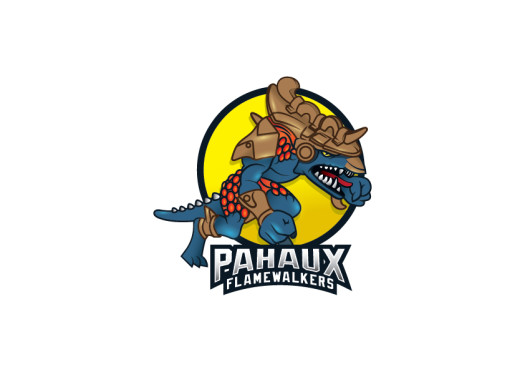 Not exactly what I'd imagined when I saw his example art. But just because it wasn't what I would have drawn, doesn't mean it isn't great work!
Then the easy part — I paid the gentleman, made a 1900×1600 version of it and sent it off to London Drugs online to be printed on a mousepad. I'm ridiculously happy with the end result!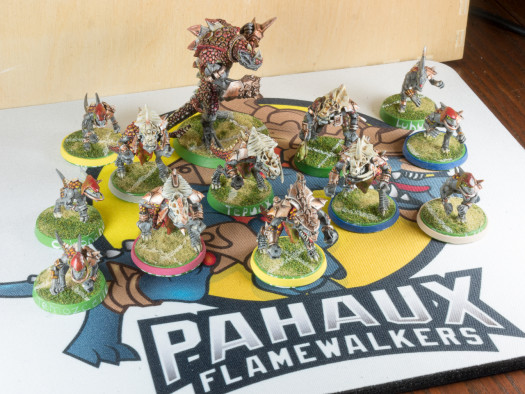 (I forgot to put the newly finished apothecary into this photo…he was still drying on my desk as I was taking photos!)
I'm going to destroy this painting competition! 😀 😀 😀
P.S. When I had initially contacted rafatha, he was actually the second person I'd asked about doing it. The first person I did an order for $7.50CAD, and then noticed their order queue was ~40 orders and they were going on vacation in September! I'm glad I found rafatha, since his work was much more in line with what I actually wanted done!
At the same time, I should point out the work of this other person, because it's damn good! This was one actually just $7.50CAD, rather than requiring an upgrade to the base order. This logo may find it's way into my team literature somewhere, because it's pretty amazing!