It turns out I don't have a post for Antares bases. I noticed this because I went to paint a bunch of bases and clicked the tag "bases" and couldn't find anything for Antares. Usually I pick one of the post where I paint bases and tack the tag onto that so I can refer back to it.
This post is just about bases!!
So exciting.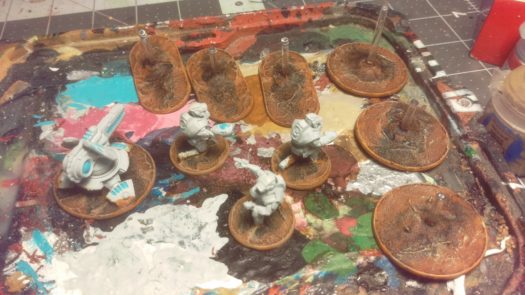 I almost got the bikes in the photo, which are almost done, but due to some fancy angling managed to ensure that this post was entirely devoid of anything interesting.
Here's the bases recipe:
Snakebite Leather
1-2 layers of Seraphim Sepia
Drakenhof blue shade as a shadow
drybrush up with Tallarn Sand and then Ushapti Bone.