We slept in. Check out was at 11am, but we had tons of time for the rest of the day. It seems that the best, or only, flight out of Chicago heading towards Vancouver took off at 7:40pm.
First, here's a photo of the sculpting I did on Thursday night. 😛 I left it at the con on top of a fire alarm pull and it was still there in the morning. Then I carried it around in my jacket pocket for 3 days until I finally remembered to take a photo just in case it got lost any further…a "feather", a purity seal and a chain. Pretty cool!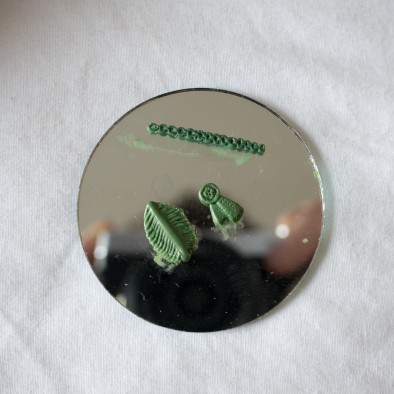 After checking out, we sat down in our hotel lobby area thing to figure out the rest of our day. We had a lot of luggage, and we wanted to finally see Chicago!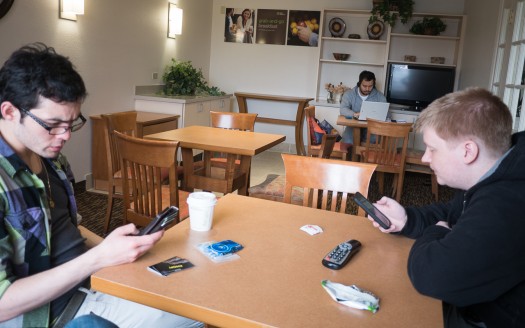 We had a great cab ride to the city – our cabby was just enough of a right-wing nut-job to be hilarious to talk with! He gave us a little tour on our way in. I wish I'd taken a photo of the old post office – it's 3 city blocks wide by 1 block deep of abandoned building, with a ton of broken windows. You drive under it on the highway into the city and it's amazing looking, in that 40k way. 😛
We drove to Giordano's to get pizza. We'd had pizza Saturday night, but it had been cold leftovers from someone else rather than the ridiculous cheese lasagna you get fresh. It takes an hour for them to make it, so we settled in with some local beer and a game of Neroshima Hex on my tablet.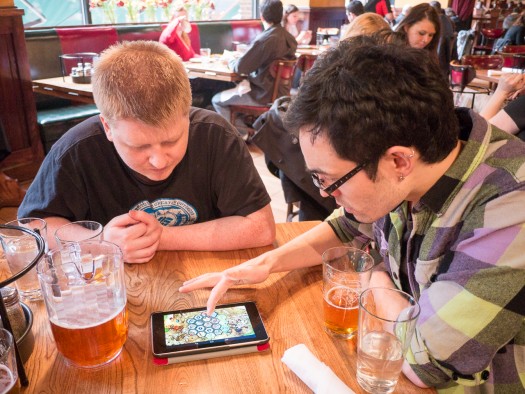 My god I want this pizza now. I just had dinner, and suddenly, like the heavens opening up after a stormy day, there is space in my stomach and a desire for deep dish pizza.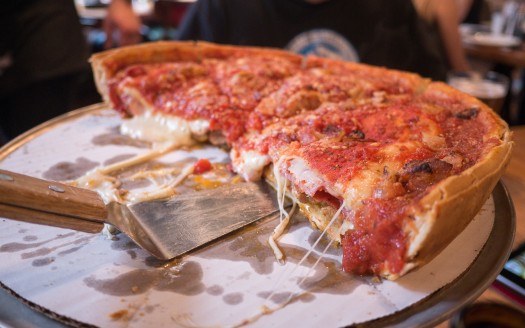 We toured around the city a bit. This is the water tower, apparently it was saved to save the city from a giant fire in 1871. It sits in the middle of a cluster of giant city skyscrapers.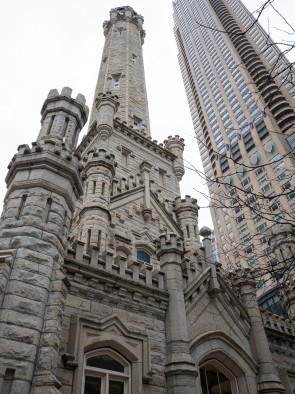 We went up the John Hancock Observatory – now called 360 Chicago. A phenomenal view, but unfortunately overpriced at $18USD, particularly since the "Skywalk" was closed for construction.
A free e-photo from the Observatory. 🙂
Second tallest building in the U.S at around 1,150ft. For those in Vancouver reading, the Shangri'la (our tallest building) is just under 700ft. This thing has another 400ft on a building that towers over the city I live in.
We found the Lego Store. I took this photo because I love the orange and was thinking about what models I would paint it on. 😛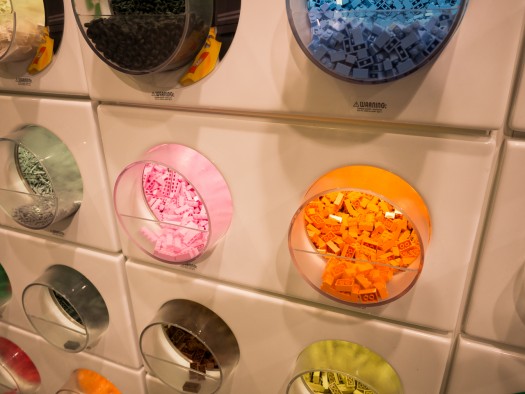 This piece of modern art was in a park we walked by. Patrick thought it looked like an amazing undead/magic/elf horse and wanted to try to sculpt it. I look forward to the results!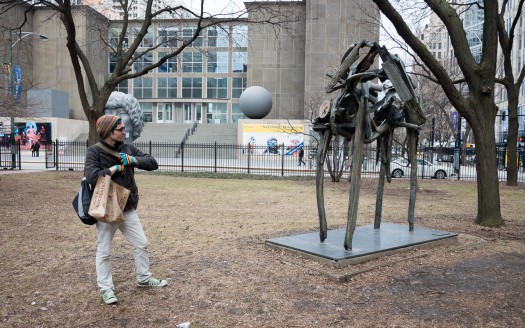 This was a fantastic trip and I'm so happy that I got some good friends out to do it again after we had such a great time last year! I don't think I'll be able to go back next year, unfortunately I'm in the middle of some other vacation plans that are going to prevent me from doing it again…but 2016 is a possibility!
Thanks to everyone I met, everyone I played a game with, everyone who I ran into from last year and said "Hello!", to Patrick and Pip for coming – you guys make it all worth while! 🙂