I wanted to do some freehand on Toshiro's back, seems like a decent place for it.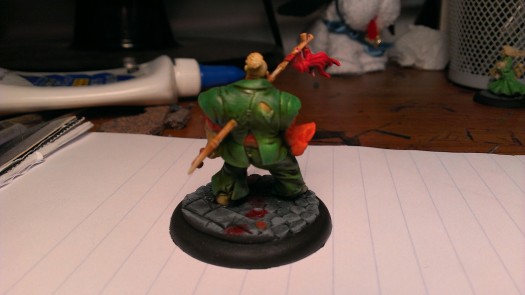 I put a question up on A Wyrd Place on Facebook and got some ideas of how to find an image to use — "japanese mon". I picked this crane image because it was kind of cool, and not overly complicated. AWP recommended I draw it out a bunch, so I started big and worked my way smaller. Then I swapped to using some watered down black paint on the paper, getting smaller so I could somehow figure out how to put this image on a teeeeny little back.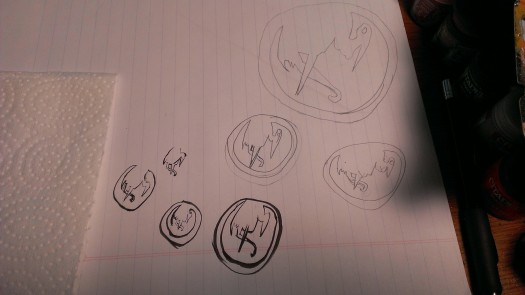 I started painting with the beak, because it felt like it was in the most difficult place under the rip in his cloak. Because the paint was pretty wet, I had to to be sure to get most of it off the brush so it didn't run. I did a couple layers of the black to make it show, and then went back with the Warpstone Green after in places to clean up the work.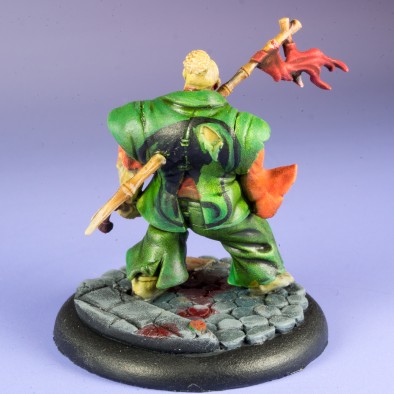 I think it looks pretty good, although maybe not so much like a crane. 🙂 Wondering if there's anything I can do to make it a little bit more obvious, or maybe I'll just leave it.